A city court has rapped the Delhi Police and Delhi Metro Rail Corporation (DMRC)
for not compensating a man whose bike was stolen from the parking area and warned of coercive action for non compliance of its order.
The directive of the court, which gave them a "last opportunity" to compensate the man, came after it noted that both DMRC and police have not complied with its May 7 order directing them to pay a compensation of Rs 20,000 each to one Vivek Srivastava for theft of his bike from the Kalkaji Mandir Metro station parking in October 2010.
.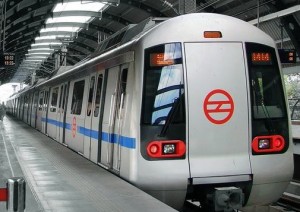 "Taking note of the fact that more than one month has elapsed since the order of compensation dated May 7, 2015, one last opportunity is granted to both Delhi Police and DMRC to strictly comply with the said order, failing which this court shall be constrained to take coercive measures including issuance of warrants of attachment against both authorities," Metropolitan Magistrate Arvind Bansal said.
Ref – http://www.ibnlive.com/news/india/delhi-metro-police-rapped-for-failure-to-compensate-for-bike-stolen-in-its-parking-1012567.html