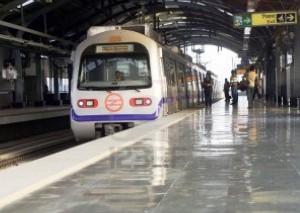 Metro stations are well designed keeping in mind how to handle crowd when some passenger are entering and some are exiting from station. In every station there are two track of rail line. For that purpose there are two gates. Metro also provides security for its valuable asset (station). CISF security men's check every person before journey along with this luggage. In metro station security persons checks luggage in machine for any kind of illegal item which one carrying by any suspect.
The average distance between any two metro stations is 3-4 km. From any station person can make their metro travel card and for tourist persons there is also tourist card whose validity for one or two days. Stations are very neat and clean if any person found eating, drinking or spitting then this thing count in offence so person has to fine or penalty.
Restaurant
Coffee shop
Book store
ATM
Is available at every metro station.